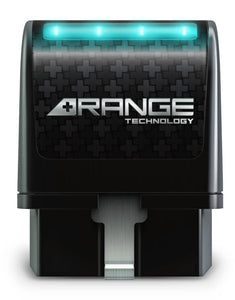 Ford Start/Stop-Blue Disabler. The Range Start/Stop Disabler prevents your vehicle from the annoying engine stop and restart at stop lights!
No more annoying Start/Stop in stop and go traffic! If your Ford vehicle has Auto Start/Stop, we have the solution! No need to disassemble your dash, no wiring harnesses to mess with, no homework and install videos required. Simply plug it and drive. *It is suggested the device be unplugged if the vehicle is not being driven daily or left for a few days. There may be a power draw on the battery in some applications.
Features:
No more hesitation when restarting after stopping in traffic!
Save on costly repair bills in the future by turning off Start/Stop
Simply plug into your onboard OBD-II port and it instantly begins working to eliminate the Auto Start/Stop system.
The Range Start/Stop Disabler does not reprogram your factory ECU.
Leaves no trace. Unplug it to return to factory settings
Fits most V6 and V8 Ford Auto Start/Stop vehicles, includes cars, trucks, and SUVs.